TEKNIMED designs and develops, manufactures innovative biomaterials and ancillary mixing/delivery systems.
Our long standing experience in the sector enables us to offer a large range of innovative Medical devices.
Based in France, TEKNIMED presents on its own a unique combination of skills in the 5 major biomaterials areas : Calcium phosphates, Resorbable Polymers, PMMA Bone cements, Textiles and Instrumentations.
TEKNIMED masters sintering, injection, lyophilisation and chemical synthesis processes. The premises include 9 clean rooms, R&D laboratories, quality control laboratory and packaging rooms.
Transparency & sustainable development
Actor of health, we believe that the commitment to more security and sustainable development will promote the welfare of all.
We also meet strict quality criteria in the development of our products to improve the quality of life of our customers and employees.
Finally, to mark our commitment, we have put in place a program of good practices and signed the main charters for respect for human rights, non-discrimination and more transparency in business.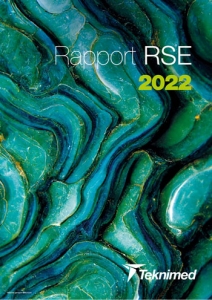 Custom Services
Need to stand out from the crowd? We understand your needs, and we provide a total branding solution.
Have an idea? Our Conception team have nearly 3O years of developing custom made products.
At Teknimed we constantly seek to improve quality and develop easier to use products.
We put all our skills at your service to create a relationship of trust, transparency and sustainability.