Since its creation, TEKNIMED has been aware that its success rests on its capacity to innovate; we invest constantly in research.
Teknimed is the only medical device company that groups complementary experts in:
PMMA BONE CEMENTS
CALCIUM PHOSPHATES
RESORBABLE POLYMERS
TEXTILES & INSTRUMENTATION
These transversal skills enable us to have a holistic overview to project management. We are best known for conceiving implant designs and their corresponding ancillary systems.
Each implant, whether it's animal, mineral or synthesised internally by our chemists all the way through to regulatory validation, each and every step is rigorously though and under control.

UP TO DATE
All our products are designed and developed with the latest regulatory standards and latest surgical techniques. we are constantly monitoring for continuous improvement in patient utilization and benefit.
PATENTED
Our scientific staff's goal is to develop new technologies and take an active part into medical progress.
We have filed patents for many products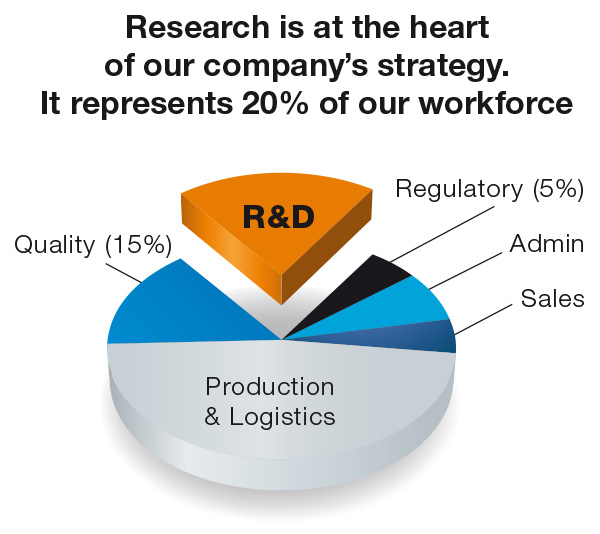 A medical & technical staff in close collaboration
We are developing numerous partnerships with practitioners, in order to provide a better response to their needs and those of patients.
Our many international collaborations with universities and research centres are enabling us to innovate and apply for patents on most of our products.
Conception Service
Benefit from our experts in project development and management.
We develop custom products
We often develop bespoke solutions for clients with particular requirements.
Contact Us
Logic will get you from A to B. Imagination will take you everywhere.

Albert Einstein
Contact Us