February 2019
AAOS 2019
Teknimed will be present in Las Vegas – 12-16 March 2019 – Booth 1060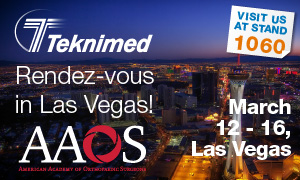 January 2019
ARABHEALTH 2019
Teknimed will be present in Dubai- 28-31 January 2019 – Booth Z2D11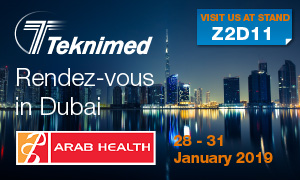 Happy New Year 2019 !
Toute l'équipe de Teknimed vous présente ses meilleurs vœux à l'occasion de la nouvelle année et vous souhaite une montagne de bonheur et toute la santé pour en profiter!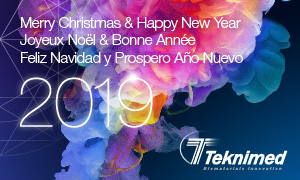 October 2018
MEDICA 2018
Teknimed will be present in Düsseldorf – 12-15 November 2018 – Booth 4H06A (French Pavillon)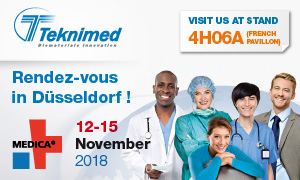 Communication on Progress 2018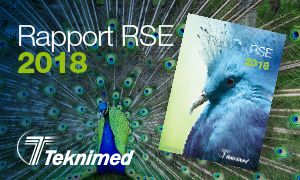 Our Reporting i
n French
A year of transition to the environment with the full update of our ERP and the expansion of our manufacturing site.
New Product: COLINK®!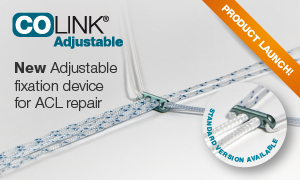 We are happy to bring to you COLINK®.
It's an adjustable fixation device which has high strength and a unique cradle design to help protect the graft.
August 2018
EUROSPINE 2018
Teknimed will be present in Barcelona – 19-21 September 2018 – Booth N°32A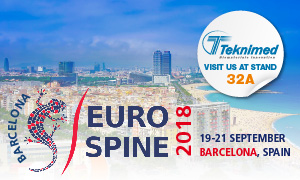 May 2018
Hospitalar 2018
Teknimed will be present in Sao paulo – 22-25 May 2018 – Booth N°2-55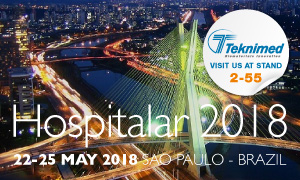 February 2018
AAOS 2018
Teknimed will be present in New-Orleans – 6-10 March – Booth N°3721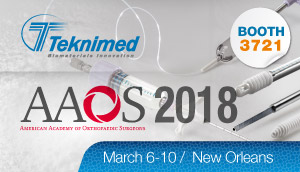 January 2018
ARABHEALTH 2018
Teknimed will be present in Dubaï – 29 January – 01 February 2018 – Booth N°Z2D11